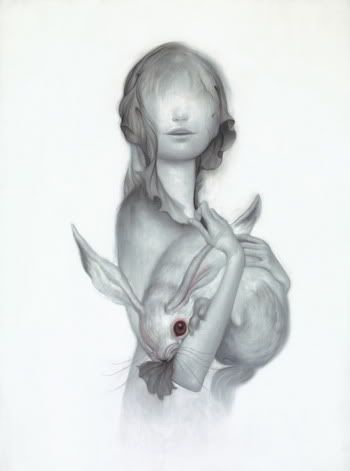 I don't know what's happening lately but I can't draw to save my life!
Seriously, the past few days all my drawings have been nothing but a steady stream of awful. It's very frustrating. I believe i'm becoming increasingly moody in consequence since no pages being done + long hours + hormones of woe + listening to The Fray = Sad and terribly prone to violence Isa. So instead of a drawing by me, have a drawing by James Jean, cover artist for the series Fables. I wonder how he deals with his art blocages. Do you guys have suggestions?
Oh well.
In a positive note, I started watching princess tutu. Yes, the anime with the ridiculous name and the ridiculous prince and people dancing ballet. God forbid, BALLET! And honestly, I love it. Some parts of it are extremely girly and
redonculous
but I was amazed by the quality of the story and their use of fairy tales and classic ballet and real ballet moves. I actually like ballet, or at least I like the fairy tale like stories behind famous ballets like Swan Lake and Giselle. This anime is heavily influenced by german fairy tales and Ballets invented from german fairy tales. If you can get pass the girlyness, it's crackloads of fun.
Swan Lake was always one of my favorite fairy tale stories. I was fascinates by the 1981 anime that came out of it. So I really like the main character of Princess tutu (Ahiru) as she is a mix of the ugly duckling story and the swan princess (or swan lake) story.
Although, the main character that really always fascinated me in the story of Swan Lake was not the main character Odette but rather Odile (aka the black swan, or black version of Odette) who is the evil sorcerer's daughter. The evil sorcerer turns Odette into a swan until she decides to marry him. She will be free if she finds someone who will swear his love eternally to her. Odette finds a prince and everything seems to be going for her. However, mean sorcerer guy preforms a switcheroo and sends his daughter in with a spell making her seem like Odette, though usually a goth version of Odette. The prince swears his love to Odile by accident and then Odette either dies or their love still kicks the sorcerer's ass, depending which version of the story you're looking at.
I always kinda felt bad for Odile, who was used by her dad as some kind of decoy. Plus, she usually kinda likes the prince in several version. I'd like to make a painting based on Odile I think. I saw on amazon.ca that a few writers who work a lot with fairy tales re-wrote versions of Swan Lake that focus on Odile. I might take a look at does.
I love dancing freeze frames. Some poses look so awesome and unreal when you stop them. I have used several dance freeze frames as models for character positions in fairy tale drawings. I think I'll keep doing that for a while. Lucky be those who can dance.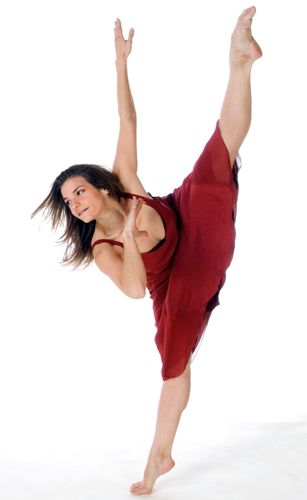 Lots of text to basically say that I love fairy tales and can't draw right now.
Man, I also have the flue again and people are flipping out because omg, what if it was the swine flue? Please... *rolls eyes*
-Isa